What is a geared brushless DC motor?
Automation

Health & wellness

Life environment

Automotive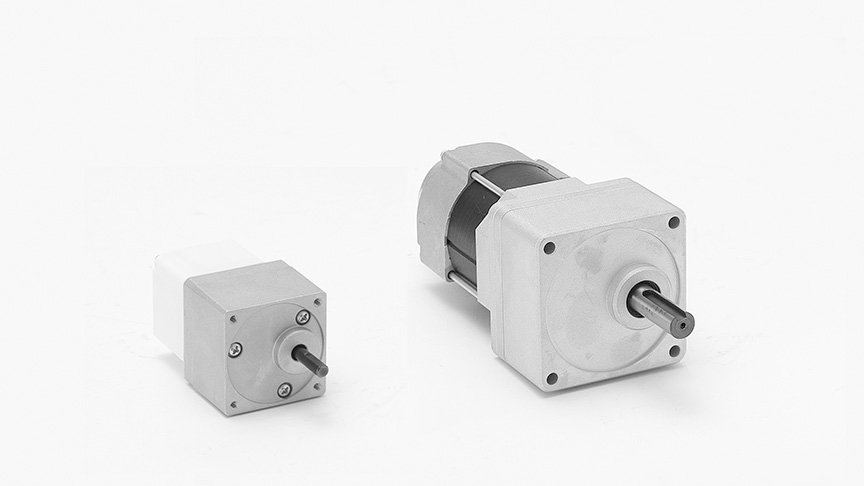 Recent years have seen the development of a steady stream of new high-performance electric motors.
In particular, brushless DC motors have been developed to overcome the shortcomings of conventional brushed DC motors.
Brushless DC motors are smaller, lighter, quieter, and have a longer operating life than their brushed counterparts, also offering superb performance in terms of efficiency and controllability. However, the technical difficulties of designing small motors to operate at low speeds of a few hundred rpm make a gearhead essential in such applications. With the addition of a gearhead, the motor is able to deliver high torque and low speed while still maintaining all of the benefits of a brushless DC motor.
What is a geared brushless DC motor?
A geared brushless DC motor is a motor with a built-in gear mechanism (such as a multi-stage or planetary gears). The gears are connected to the motor drive shaft.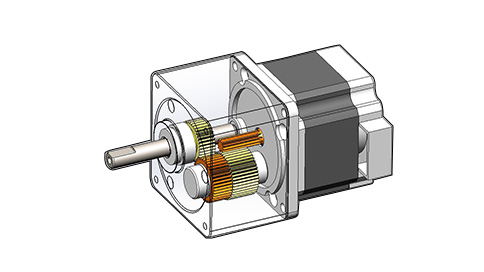 Gears housed in a geared brushless DC motor
You can see in this image how the gears are housed in the motor case (the orange and yellow parts are the gears, with the encased motor on the right).
The gears engage with one another to step down the speed of the brushless DC motor while also increasing the output torque (angular moment).
Brushless DC motors are typically operated at speeds of 2,000 to 3,000 rpm where they achieve excellent efficiency. If the motor is combined with a gearbox that has a 20:1 gear ratio, for example, this speed can be stepped down to 100 to 150 rpm with an accompanying 20-fold increase in torque.
Type X1/5060 rpm4.6 N・mType Y1/10030 rpm4.1 N・mType Z1/20015 rpm4.1 N・m
Specifications of ASPINA geared brushless DC motors

| | | | |
| --- | --- | --- | --- |
| | Gear ratio | Speed | Permissible torque |
| Type W | 1/20 | 150 rpm | 2.2 N・m |
Step-down gearing is usually assembled and attached to the motor in an encased gearbox. Combining the motor and gearbox in a single housing can reduce the external dimensions of geared brushless DC motors, which helps make effective use of space in the machinery in which they are installed.
The design of a geared brushless DC motor is determined by factors that include its required output speed and torque and the space available for installation. Fortunately, this equipment design is made easier by the wide range of choices that brushless DC motors offer for these basic performance parameters.
Why are geared brushless DC motors so widely used?
The following reasons explain why geared brushless DC motors are so widely used.
They benefit from the long life, quiet operation, and high efficiency of brushless DC motors compared to geared motors with brushes.
For low-speed/high-torque applications in particular, they offer a wide range of design options.
Geared brushless DC motors are available that take advantage of the various different gearboxes that have been developed to provide quiet operation and excellent drivetrain efficiency.
Issues to consider when using geared brushless DC motors
While geared brushless DC motors offer many advantages, there are also a number of issues to consider in their use.
Because the gears used in geared brushless DC motors are precision-machined components, care is needed during use to avoid damage due to external impacts or shocks.
Geared brushless DC motors should only be used within their rated specifications. Overloading must be avoided, along with continuous operation over long periods of time.
Adding a gearbox to a geared brushless DC motor will increase its cost.
Contact us for more information
New inquiry

Prototype

Upgrade

Customization

Your spec

Literature

Support

Others