Visit MEDICA/COMPAMED 2023 (13th-16th Nov.)
Exhibition

ASPINA will be exhibiting at MEDICA/COMPAMED 2023 in Düsseldorf, Germany on 13th Nov. to 16th Nov.
We look forward to seeing you at the show.
Exhibiting products at MEDICA/COMPAMED 2023
MEDICA/COMPAMED 2023 exhibition information
| | |
| --- | --- |
| Exhibition | MEDICA/COMPAMED 2023 |
| Opening dates | 13th to 16th November, 2023 |
| Location | Messe Düsseldorf, Germany |
| ASPINA booth | Hall 8b/C04 |
| Registration | Fees and registration are required for participation. |
More information on exhibiting products
5kPa blower and 10kPa blower
ASPINA specalizes in respiratory device development and is a leading manufacturer of ultra quiet and lightweight blowers for medical applications and sleep therapy.
The 5kPa blower is the standard item and 10kPa blower is scheduled for mass production.
Features
High responsiveness to provide the comfort to patients
Compact size for greater flexibility in product design
ISO13485 certification in progress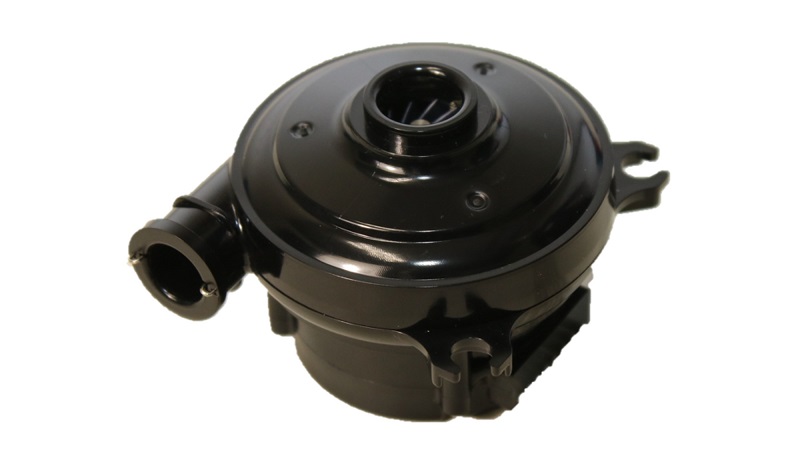 5kPa blower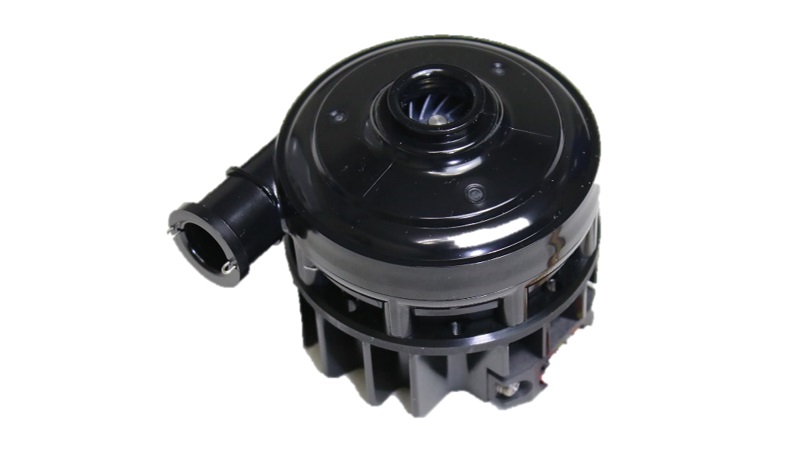 10kPa blower

Related information
Press release: ASPINA to start mass production of high-pressure type: 10kPa Blower - Scheduled in December 2023 -
Press release: ASPINA standardizes blowers for medical devices -ASPINA's blowers for respiratory devices equate to smaller, lighter, and quieter products
Technology: Medical Device Innovation: The high pressure, fast response, quiet and compact blowers for CPAP and ventilators
12L air compressor (reference exhibition)
ASPINA offers a range of compressor sizes and configurations, from 12L to 20L models. 12L air compressor is a new smaller ASPINA developed compressor, which is lighter and more portable.
Features
Low vibration level
Compact and oil-less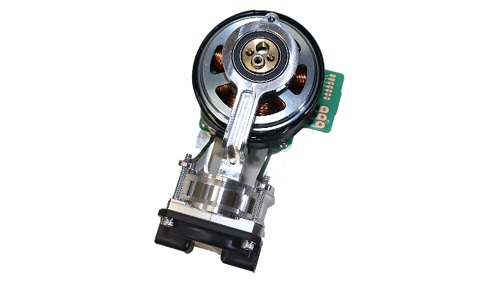 Related information
Technology: A journey of structural improvements: ASPINA's compressor revolutionizes portable medical devices
Medical ODM/OEM and module development service
ASPINA develops and manufactures drive systems such as motors, transmission devices, and other related products. We are committed to enhancing patients' QOL and reducing the burden on healthcare professionals through human centric medical device design and concept innovation.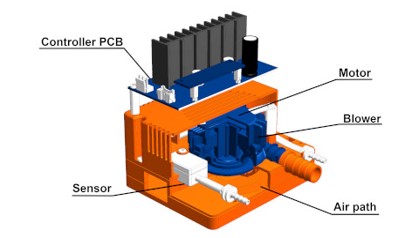 Related information
Technology: This is how you can grow your business with ASPINA medical ODM and module development service