ASPINA Motor Catalog renewed – products added to lineup
Press release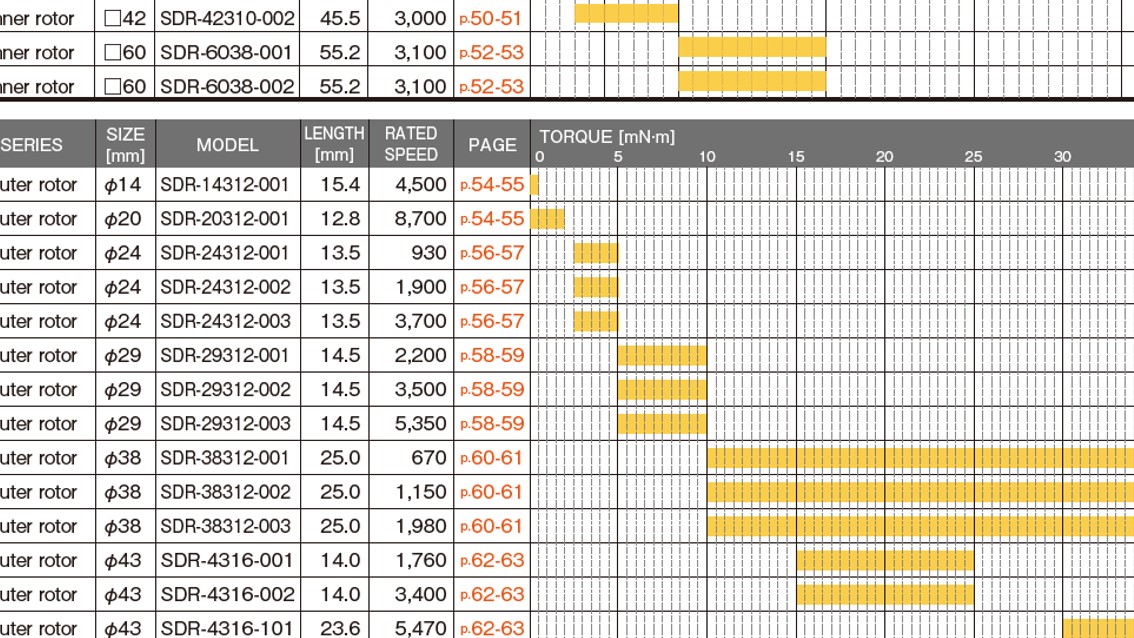 ASPINA is pleased to announce that we have released our renewed Motor Catalog, which include new products that have been added to our lineup.
Throughout our century of business activities, we have always thoroughly considered our customers' needs that continue to evolve along with the ever-changing situations we face around the world. ASPINA is constantly developing new motors that fit the latest demands, an in May this year, new models have been added to our standard lineup, which strengthens our ability to propose optimum "movement" solutions.
The following list of products have been added to our renewed catalog. We will introduce the outline of each series later on in our "Media releases", which will be posted on our corporate website.
| Model | Motor type |
| --- | --- |
| SST-35D4 | 2 phase hybrid stepping motor |
| STA-42D (unipolar & bipolar) | 2 phase hybrid stepping motor |
| DR-35314 | Outer rotor BLDC motor |
| SDR-14312, -20312 series | Brushless DC motor |
| SDR-24312 series | Brushless DC motor |
| SDR-29312 series | Brushless DC motor |
| SDR-38312 series | Brushless DC motor |
| SDR-4316 series | Brushless DC motor |
The renewed catalog can be downloaded from the button below
Please feel free to contact us for quotes, product recommendation, requests for customization, and other information from the contact form below