ASPINA offers new lineup of BLDC motors for ventilation fans to comply with building standards and regulations
Press release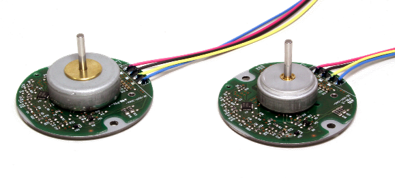 ASPINA brushless DC motor for ventilation fans (based on existing DR-29312 and DR-24312 models)
Climate change and environmental degradation due to global warming are common issues we face around the world. In response to this continuing threat, humanity needs a new growth strategy to transform itself into a sustainable, competitive economy. The EU set a goal of net-zero emissions of greenhouse gases by 2050. In the United Kingdom, energy efficiency standards for construction regulations are being reviewed in stages to achieve the government's target of net-zero emissions by 2050, and, in January 2021, the "Building Regulations: Approved Documents L, F and Overheating (consultation version)" was announced.
The recent uplift and changes to these standards and regulations have an impact on manufacturers in related fields. Subsequently in building ventilation, performance requirements of ventilation fans rise to higher levels. Currently, AC motors are used in most cases to power small ventilation fans for homes. However, it is foreseeable that the power efficiency of AC motors will not meet the latest regulations. To address this issue, ASPINA proposes replacing conventional AC motors with brushless DC (BLDC) motors, which are over six times more efficient, when developing new ventilation fans, compliant to the new regulations.
The BLDC motor lineup ASPINA offers for this purpose, is based on our existing DR-29312 and DR-24312 models, but updated to meet the needs of product development engineers tackling the new situation.
Our BLDC motor for ventilation fans can be equipped with a built-in drive circuit that enables easy rotation speed control, thus eliminating the time to develop one from scratch. We are also aware that in order to comply with the new regulations, the ventilation fan motor may need to be used at a higher rotation speed than current products. When doing so, motor vibration in the high-speed rotation range is a possible concern. However, the BLDC motors ASPINA offer are a three-phase type, which can maintain high rotation accuracy at high rotation speed. In addition, our lineup with a built-in drive circuit, is compatible with sine wave drive, which reduces noise and vibration.

ASPINA provides a solution to support your development of regulation compliant products, and contributes to improve energy efficiency in homes.
ASPINA brushless DC motor lineup for ventilation fans (based on existing DR-29312 and DR24312 models)
Drive circuit
Built-in
Not mounted
Input
12V
24V
12V
24V
Output
5W
available
available
available
available
2W
available
available
available
available